About the academy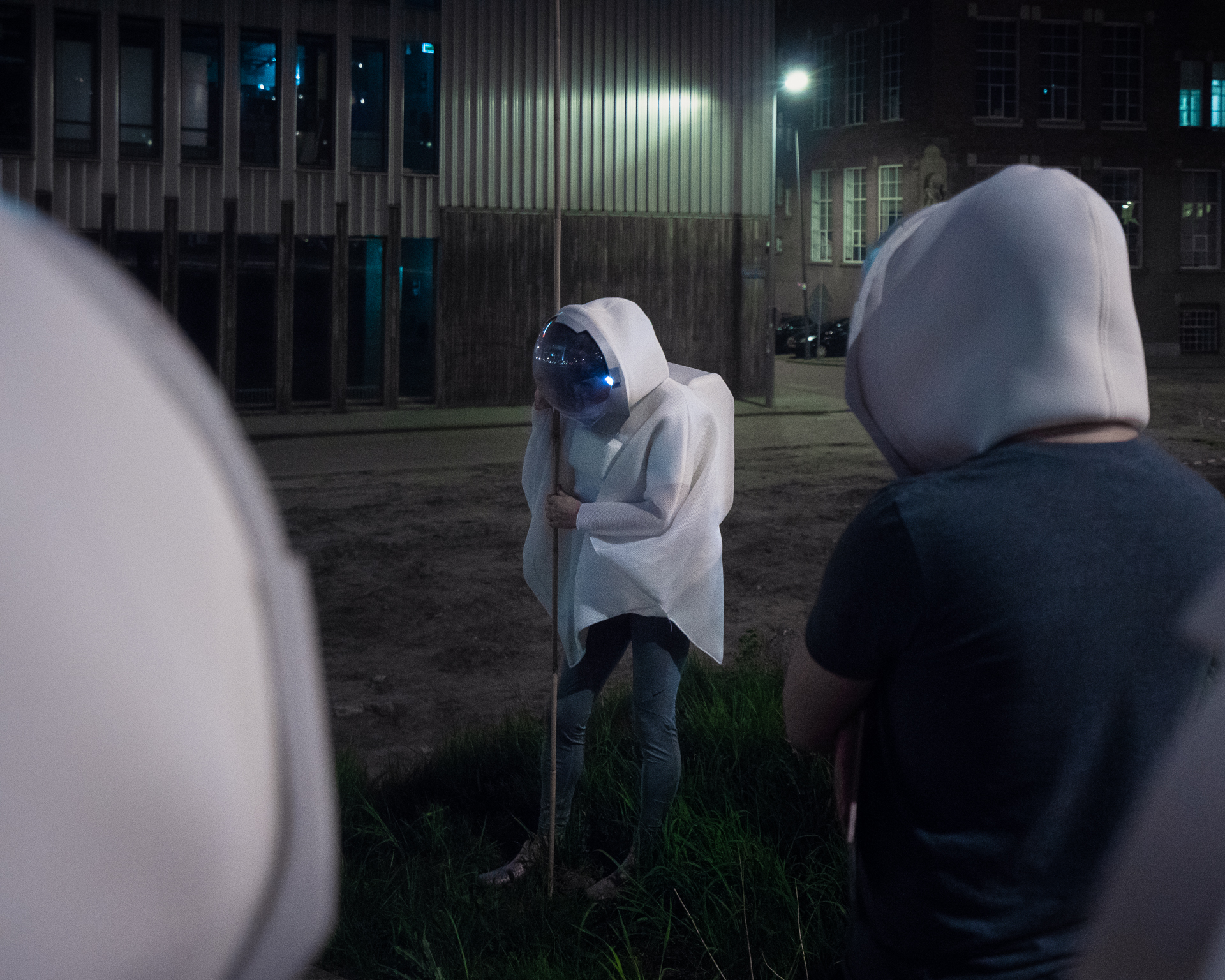 The
Academy for Urban Astronauts
investigates how earthlings may learn to live as space travellers – with a view of the stars and insight into the vulnerability of our own planet. Because, besides being harried city dwellers, we are also cosmonauts, circling a star in the vast darkness.
The academy is inspired by
the overview effect
that astronauts experience when they see the Earth from space. For astronauts, the view of our vulnerable living planet in the immense black emptiness coincides with the realisation that they are inseparably bound to this place in a fundamental way.
A question that concerns the academy is: How can we, living in the modern urban condition, bring nature and the cosmos back into view? How can we emerge from our urban womb and realise that we are also passengers on spaceship Earth.
The academy publishes and organizes night walks and workshops. It is a poetic, activist and bridge-building project that combines sustainability and the search for meaning in cultural programming and urban innovation.
The Academy for Urban Astronauts is a multidisciplinary project by writer and theatre maker
Marjolijn van Heemstra
and futurology studio
Monnik
.
More information
—
Photos
of several ASA activities.
— Follow us on our
Faceboook page.
—
More information and movies about the Overview Effect
.
Contact
Want to know more, invite us or collaborate? Get in touch with info@monnik.org and/or info@marjolijnvanheemstra.nl
Our projects
Stadsastronaut / Urban Astronaut
(theatre show)
In theatres 20 Feb - 28 Apr. 2019
Stadsastronaut
is the report of a do-it-yourself astronaut, looking for the extraordinary in the ordinary. Bringing together ideal and reality in a plea that carefully calls for more faith in the future. For ourselves, but most of all for those still to come.
—
More information, dates and tickets.
—
Marjolijnvanheemstra.nl
— More information info@marjolijnvanheemstra.nl
Nightlab
(design research)
2019
Nightlab is an interdisciplinary research that investigates how we can regain a view of the galaxy in our urban environments. Currently light polution is depriving us of this view, while also damaging ecological, animal and human welfare. The research will eventually lead to a
Manual for a Darkened City.
—
We talk more about it in this podcast.
— Contact us at info@monnik.org
Introductory course Urban Astronaut

2018-2019
The
introductory course Urban Astronaut
is a theatrical lecture. In the span of one hour, Monnik and Marjolijn van Heemstra bring along the audience to delve into the question: how to transcend our daily reality by learning to see and think as an astronaut? How can you think about the future, while having your feet on solid ground, anchored in the here and now, and simultaneously have your head between the stars? The introductory course Urban Astronaut is designed as a collective trip from an outward to an inward perspective.
—
More information in this booklet.
— Get in touch with info@monnik.org and/or info@marjolijnvanheemstra.nl